Steel structure building applications appear in every corner of our lives. Compared with traditional concrete buildings, steel structure buildings use steel plates or sectional steel instead of reinforced concrete, which has higher strength and better seismic resistance. And because the building components are factory-made and installed on-site, the construction period is significantly reduced. Because steel can reuse, construction waste is dramatically reduced, and it is environmentally friendly. Now we introduce some steel structure building applications.
Steel Structure Building Applications
1. Steel structure exhibition hall

The steel exhibition hall is a commercial building, which is a product display space. The basic structure of the steel structure is the skeleton of the entire exhibition hall. And the steel structure exhibition hall is lightweight, diverse in color, beautiful in appearance, light and generous, and has a modern style as a whole. So it is the first choice for the exhibition hall building.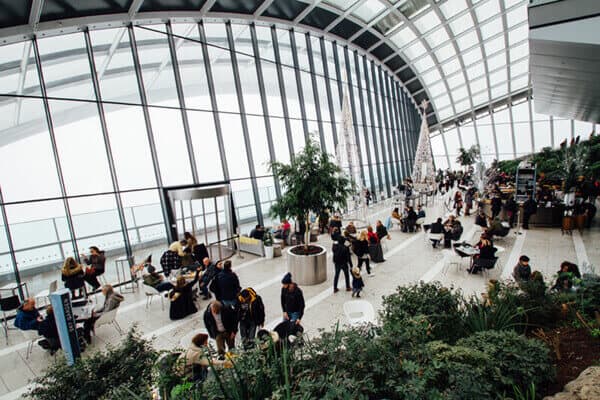 2. Steel structure workshop

Metal structure workshop refers to the load-bearing parts composed of steel, including columns, roof beams, and foundations. And steel workshop Building with the advantage of a large span, strong and durable. Steel structure workshop components include steel columns, steel beams, tie bars, roof panels, wall panels, etc.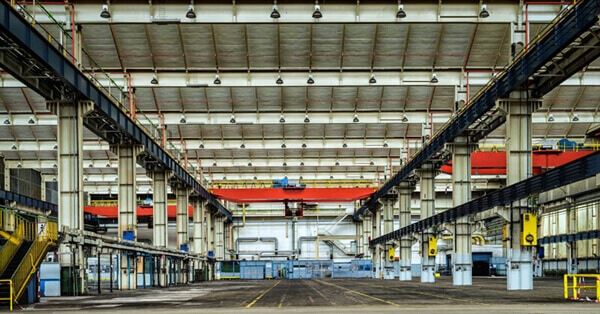 3. Steel structure warehouse

The design of the steel structure warehouse is a portal ridge frame. So the material is more practical, the cost is low, the bearing capacity is large, and the building materials are recyclable, which meets the environmental protection standards.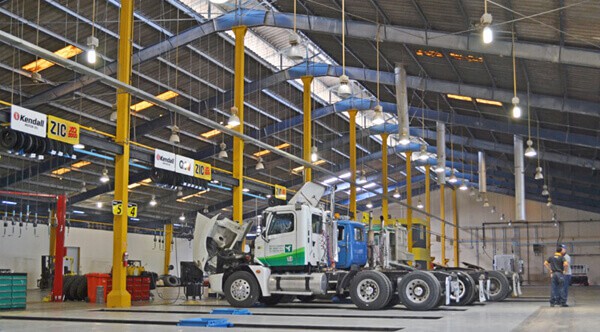 4. Steel structure bridge

The load-bearing structure of the steel bridge is steel. So the steel bridge has the advantages of large spanning capacity, high strength, fast construction, short construction period, prefabricated at factory, and natural erection.
5. Steel structure building applications for houses.

Prefab Steel structure houses are divided into light steel houses and high-rise houses, and the steel components used in steel structure houses can recycle after several years. The steel components used in steel structure housing are convenient for factory production and processing. So the construction site of steel structure housing also has less wet work, and the construction efficiency is higher, so the construction period of steel structure housing is shorter.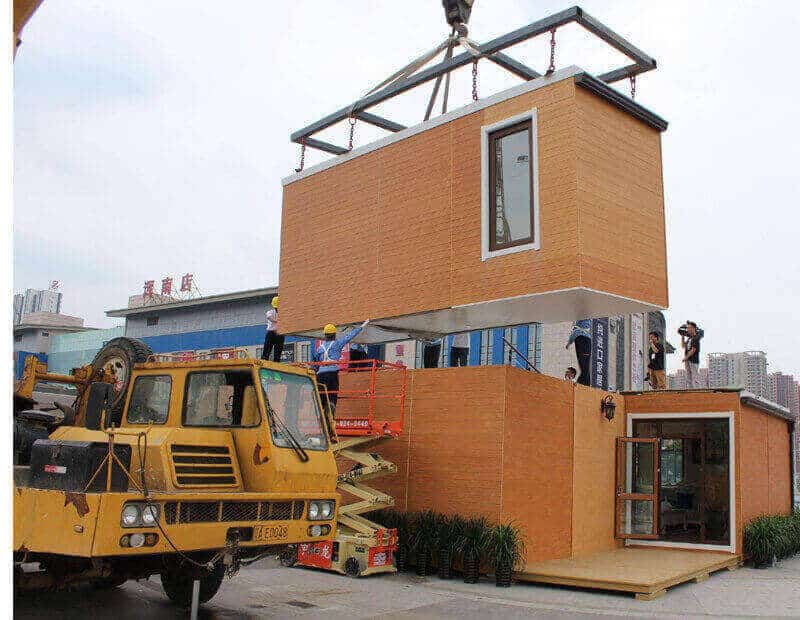 Why is steel structure building application so widely?
Before we know it, we will find that steel structures are inseparable from our lives, except for the most common factory, warehouses, large shopping malls, subway high-speed rail stations, airports, exhibition halls, stadiums, long-span bridges, farms, etc., everywhere. Steel structure buildings can be seen. About ten years ago, steel structure buildings were rarely seen in China. Steel structure buildings have developed rapidly in China for more than ten years. Why does it grow so fast? Let's discuss it from several aspects.
1. Rapid economic development and support from national policies.
In the past, my country's main economic lifeline was industry and resources, such as coal and other resource development, metal smelting, etc. With the rapid growth and excess resources, the rise of steel structures has helped digest many steel resources. At the same time, the state has introduced various measures to promote and support the development of the steel structure industry so that the steel structure buildings have sprung up and developed rapidly.
2. The building structure's development and the times' needs.
Times are advancing, and all walks of life are developing. Reinforced concrete has replaced the previous earth buildings, and steel structures are the current trend of building development. The steel structure in developed countries has matured, and we are still developing. The proportion of steel structure buildings in the United States has reached more than 50%, and ours is less than 10%. The steel structure has many advantages, so it is accepted and recognized. The construction cost is less than that of concrete, and the construction period is shorter. Because the components are made in the factory, they only need to be assembled at the construction site. The construction is also simple, there is almost no construction waste, and the earthquake resistance is good. At the same time, it meets the national requirements for green buildings and environmental protection needs. In addition to residential buildings, steel structure buildings have occupied a large market, and industrial plants and warehouses can be seen everywhere, as well as pedestrian bridges, bus stations, railway stations, airports, large theaters, stadiums, long-span bridges, etc. have almost been replaced by steel structures and replaced by buildings.
3. The essential thing is environmental protection.
The earth's resources are limited, we have over-exploited and used a lot of the earth's resources, and environmental problems such as climate warming are becoming more serious. Environmental protection is something that must do now. Architecture is the place where people live and live, covering many areas of our lives. The steel structure is easy to build and can be recycled and reused. Abandoned steel structure buildings can be re-smelted in the steel plant, recycling resources and a small amount of construction waste. Not only can steel structures be widely used in houses, but there are many places where steel structures can be applied.
4. The steel structure has obvious advantages.
The most crucial reason steel structure buildings can develop is that their advantages meet the current architectural needs. High strength, low cost, short construction period, and recyclable. All components can be processed in the factory, no construction waste is generated, and the earthquake resistance is good. It has a massive impact on the reconstruction area after the earthquake. The production and installation cycle is abridged and can be put into use quickly, which is a huge benefit, especially for commercial buildings.
Each building structure has its advantages and disadvantages. Steel structure buildings can develop rapidly because they are suitable for contemporary architectural needs and are products that conform to the times.